be a part of our growing team.
meet our LEADERSHIP team
We are friends, co-workers, and family. Listed below are our General Managers and their store location, store number, and store email if you would like to directly contact them.
PRESIDENT - DAVID JONES SR.
PLEASE USE CONTACT INFORMATION FOR SARAH OR DAVID JR. BELOW TO CONTACT DAVID SR,
VICE PRESIDENT - SARAH JONES
PHONE NUMBER - 325-665-6563
EMAIL - SARAH@DLJFOODSINC.COM
VICE PRESIDENT - DAVID JONES JR.
PHONE NUMBER - 325-665-8339
EMAIL - DAVID@DLJFOODSINC.COM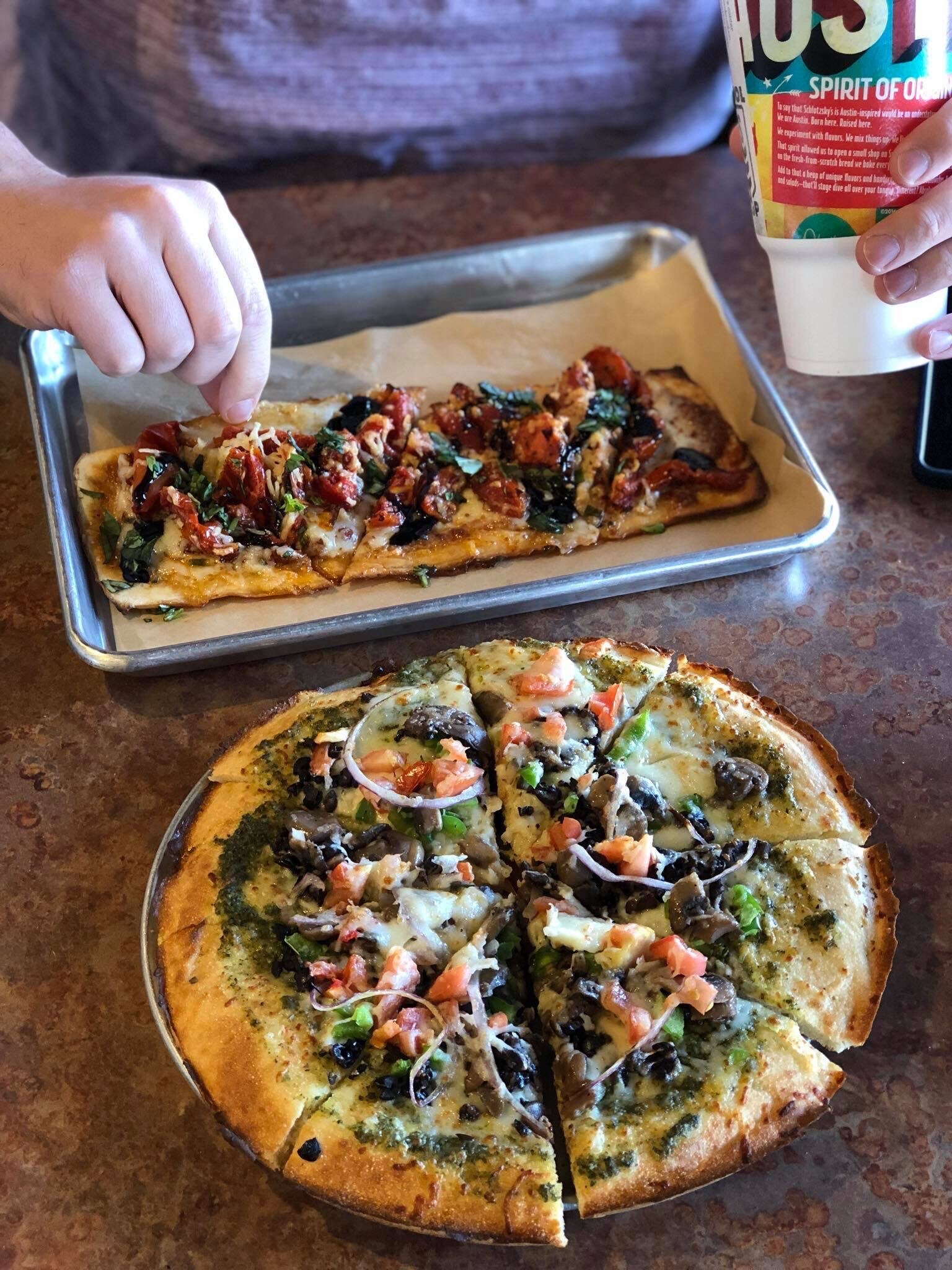 about dlj foods inc.
DLJ Foods inc. is a family owned franchisee of several Schlotzsky austin eateries.
It all started when the owner, David Jones, wanted to move back home to Moore, Oklahoma and open his own business. David Jones moved his family back to oklahoma from Texas in December of 2010. On June 4th 2011, his dream turned into reality and Schlotzsky's was open for business. david employed 50 people in the area and the number continued to grow as he opened more stores.
today, David is the owner of three Schlotzsky's, which are ran by himself and his children. it is david's hope that his four children will continue to run the business and embrace the Jones' name in the restaurant franchise industry. growing up working for their dad, David's children have been taught the value of hard work, dedication, and how to interact with people.
When you walk into one of the Jones Family's restaurants, you become one of our family members. In the Jones' eyes, our customers are our number one focus, our staff and associates are number two, and we, the jones' are number three.
So much has changed over the years, driving more families to eat out rather than at home. coming to one of our restaurants might be the only time they will have an opportunity to sit down and eat with their kids and family in a friendly atmosphere. We welcome you to come in and join our family.